As the new year quickly approaches, I always have this urge to start creating better planners and trackers to help me in my business and life. For the last few years I've created a writing planner, this year I've added more than just writing planners and trackers to my arsenal of printed and printable planners.
To start, here is the 2021 Writer's Planner: I'd Rather Be Writing. You can buy the printable planner from my Etsy Shop or the coil-bound planner from Lulu.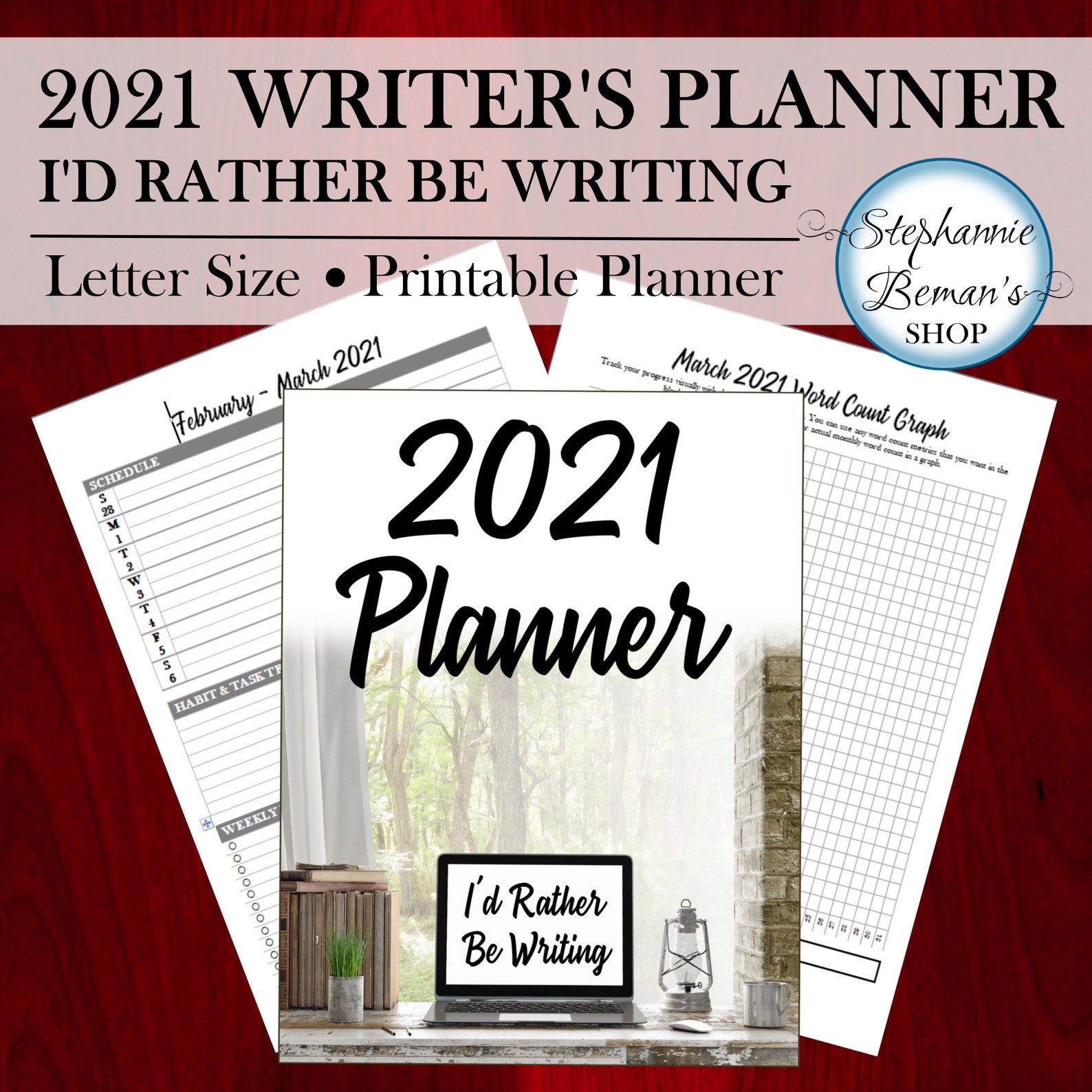 Many of the pages from 2020's model made it into the 2021 planner, but some things didn't, like the project planner. For 2021, I added a Big-Projects-At-A-Glance tracker to help track big book projects, Writing Log for Clients for the Freelancer Writer, a Monthly Word Tracker and Graph among the Yearly, Monthly, and Weekly planning pages, Online Order Tracker, Notes & Ideas, and Mind Mapping & Sketches pages.
---
The next planner for 2021 was designed for Handmade Business and happily named the 2021 Planner: I'd Rather Be Crafting. You can purchase the printable planner from my Etsy shop or the coil-bound printed planner from Lulu.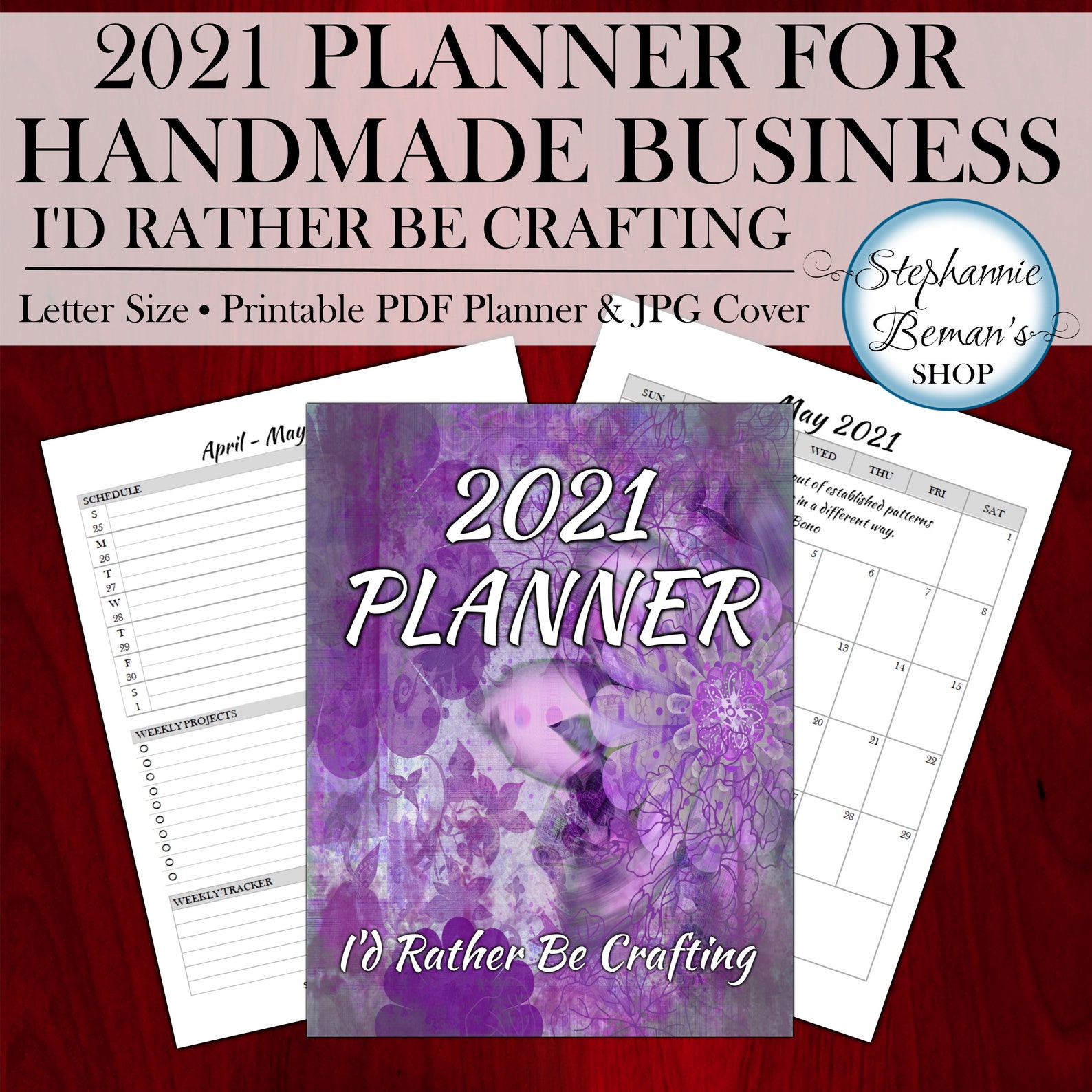 This planner was based on the same design as the Writer's planner but with a more Handmade business focus. It includes Plan Ahead and Plan for Next Year pages; 2021-At-A-Glance Overview; Big Projects-At-A-Glance (which is gantt chart); a Monthly Calendar; a Weekly planner with schedule, projects and goals, and habit & task tracker; an Order Work Log; My Purchase Tracker; Notes & Ideas and Mind Mapping & Sketches.
---
The rest of these planners and trackers are only available in my Etsy Shop.
Yesterday, I added the printable 2021 Yearly Planner to my Etsy Shop. This printer-friendly planner has 4 different planning pages that can added to any planner. It was designed to help you plan your business projects, streamline your home projects, and design the life you love.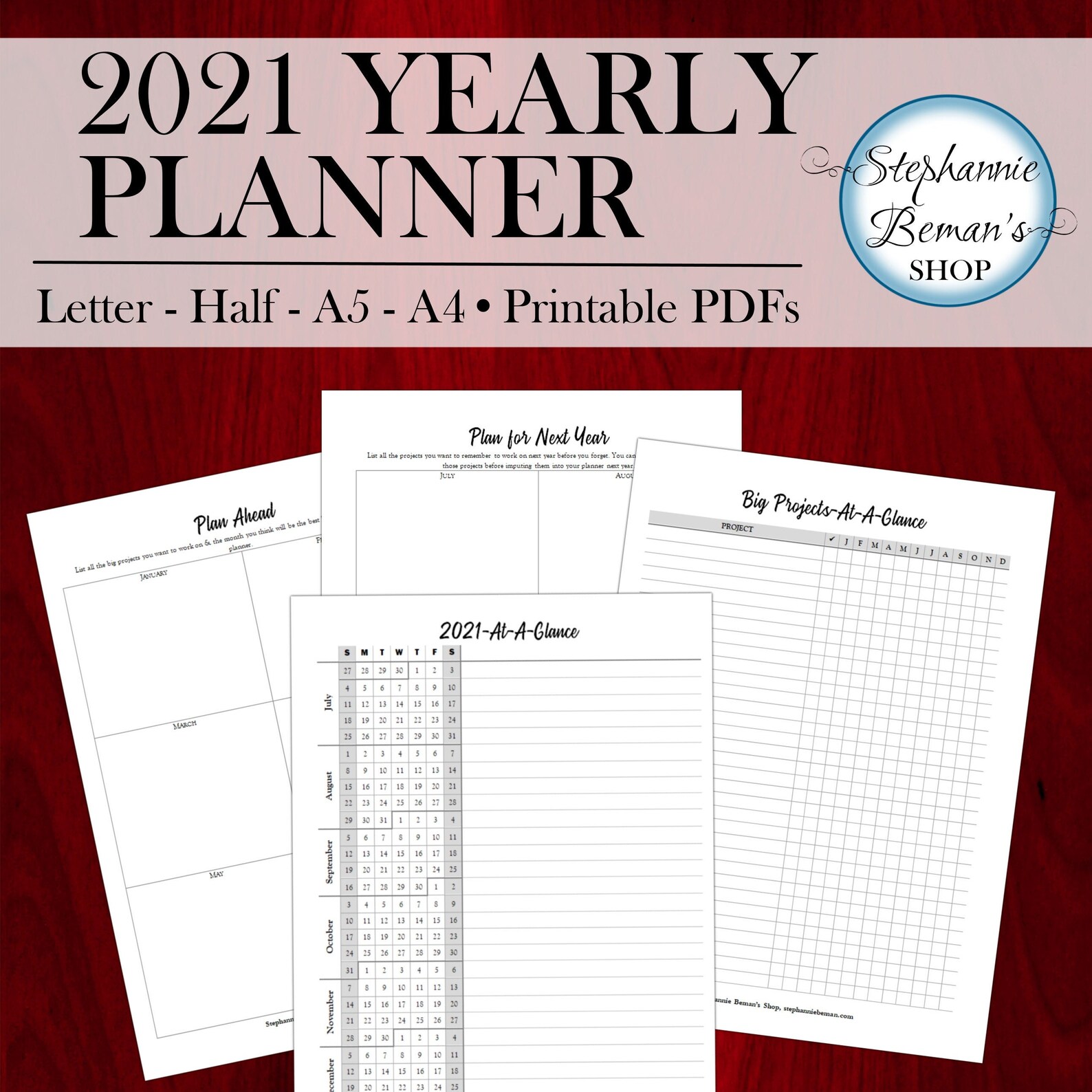 ---
This next planner is a printable, undated Weekly Planner Insert with space for Project & Goal, and Task & Time Tracker. For the moment, the 2-page spread comes only in half-size for half-sized planners.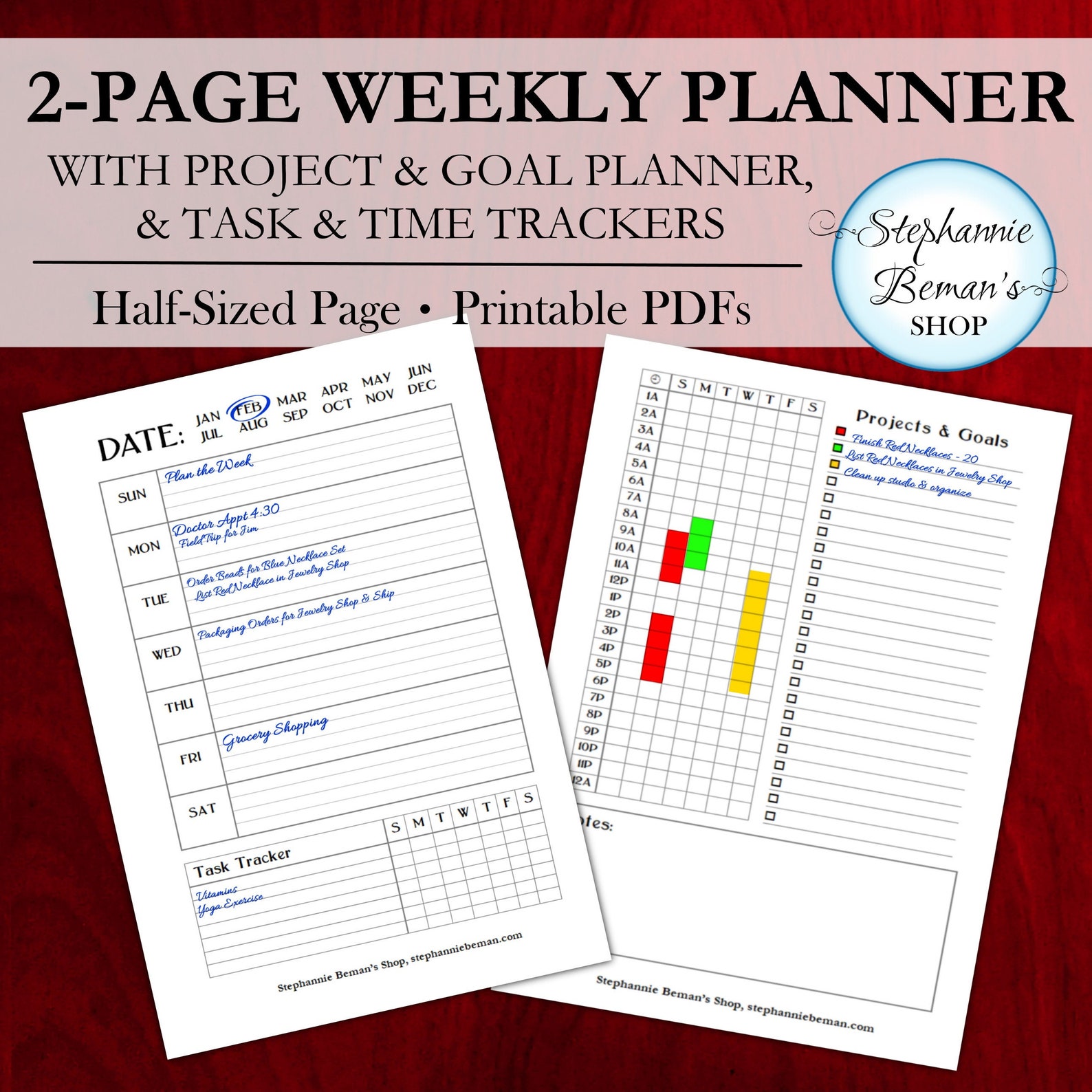 ---
This printable Undated Weekly Planner is based on my writer's planner weekly planning pages and comes in 4 sizes: Letter, Half, A5, and A4.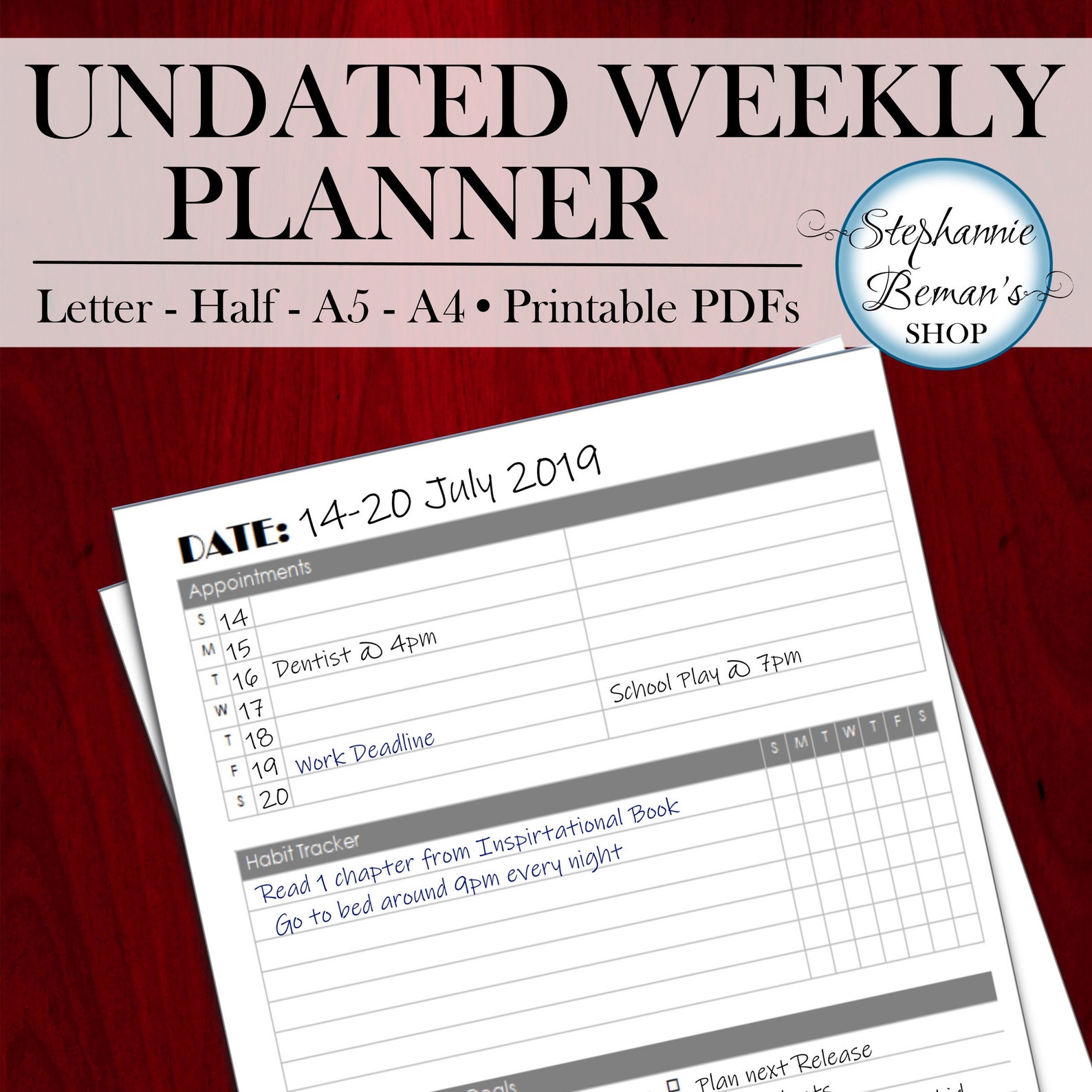 ---
These are my first stand alone trackers and come from my Writer's planner. The printable Monthly Word Count Tracker, Graph, and Book Progress sheets help create a visual map of your progress through all your writing projects or just one. These sheets were created to help you track your word count goals and daily word count for each book or story project during the month and the minimalistic designs allow you to see the growth of your word count distraction free.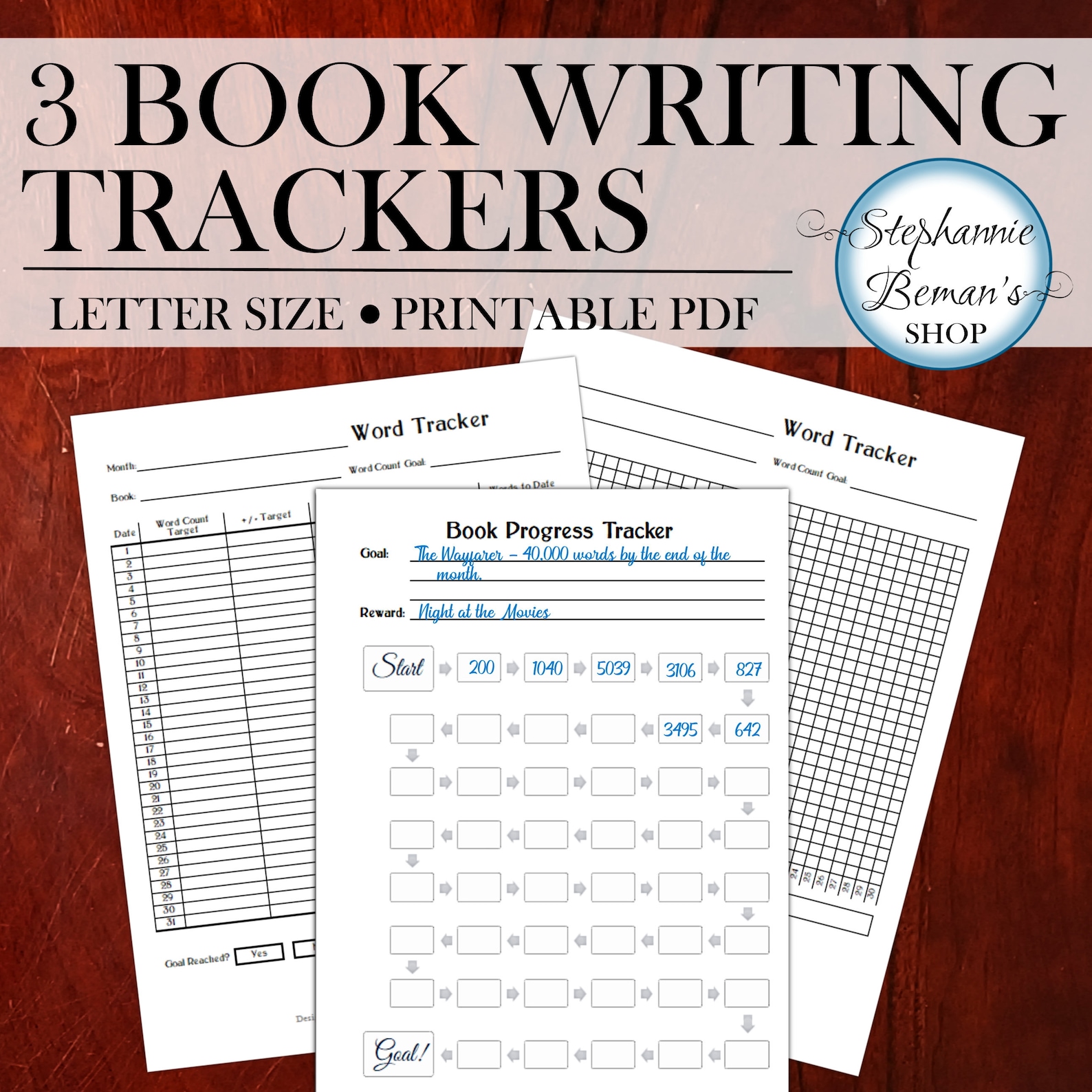 ---
While I took the Project Planner out of my planners, I didn't toss it. The printable Project Planner is now in my Etsy Shop. There are 7 pages with lots of room to help you plan any type of project. Designed with the minimalist in mind, each page gives you plenty of room to write, brainstorm, or sketch out a plan for your current and upcoming projects. They are perfect for planning home improvement projects, website redesigns, blogging, writing projects, and craft projects, or home improvement.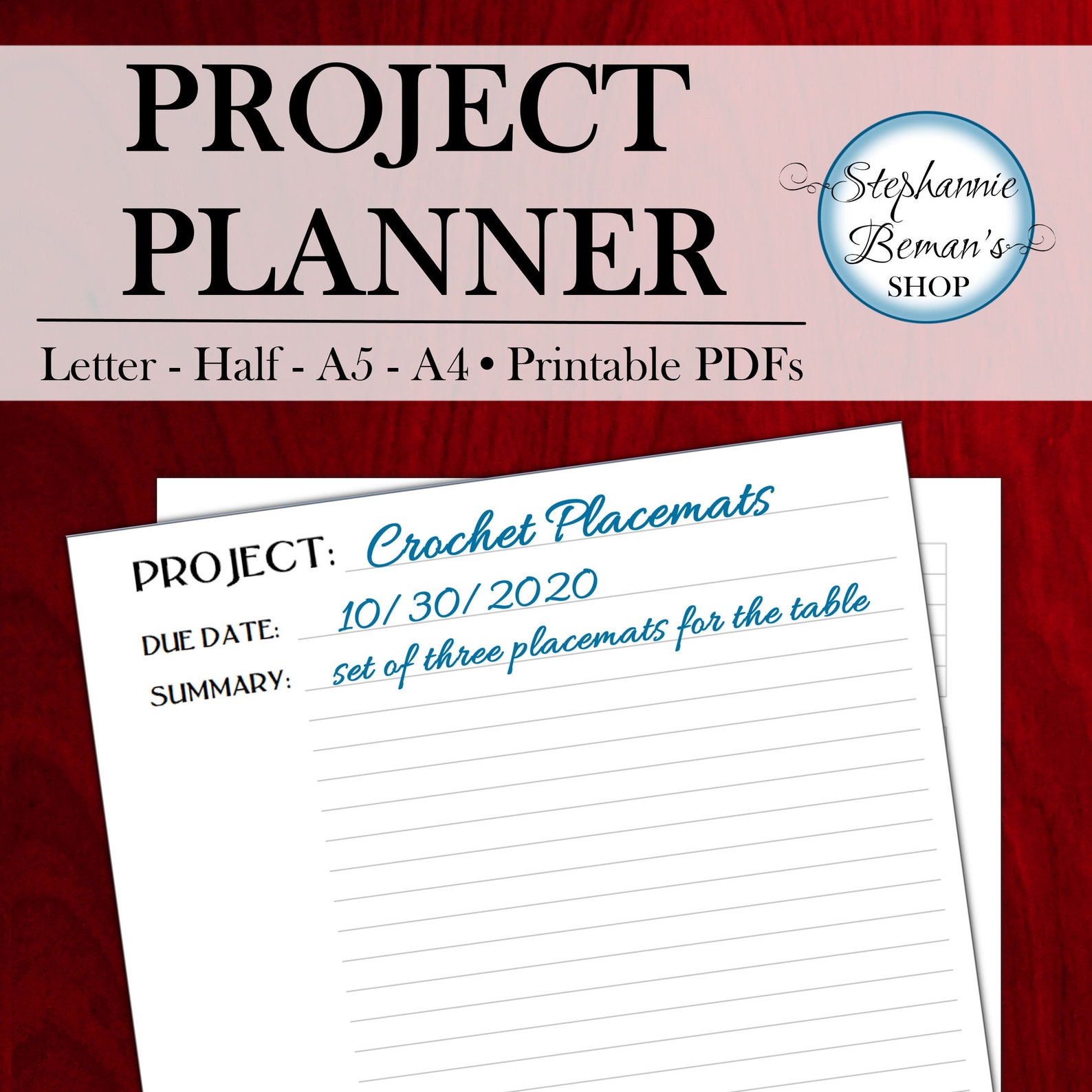 We're almost to the end now.
---
Next up, is the printable Order Tracker for Online & Mail Order Purchases Planner Insert in Letter, Half, A5, and A4 sizes. I find this tracker particularly handly during the holiday seasons as it is easy to lose track of items I've purchased online or through the mail, where I bought them from, and if I actually got them, especially during the Christmas season.
Kinda like that art set that I bought my daughter that never arrived and that I almost forgot about until she asked me why she didn't get an art set for Christmas. I had to look back to find that I had ordered it 2 months before. I created this tracker shortly after so I could see at a glance what I bought, where I purchased it from, how much I spent, and then check it off when they arrived.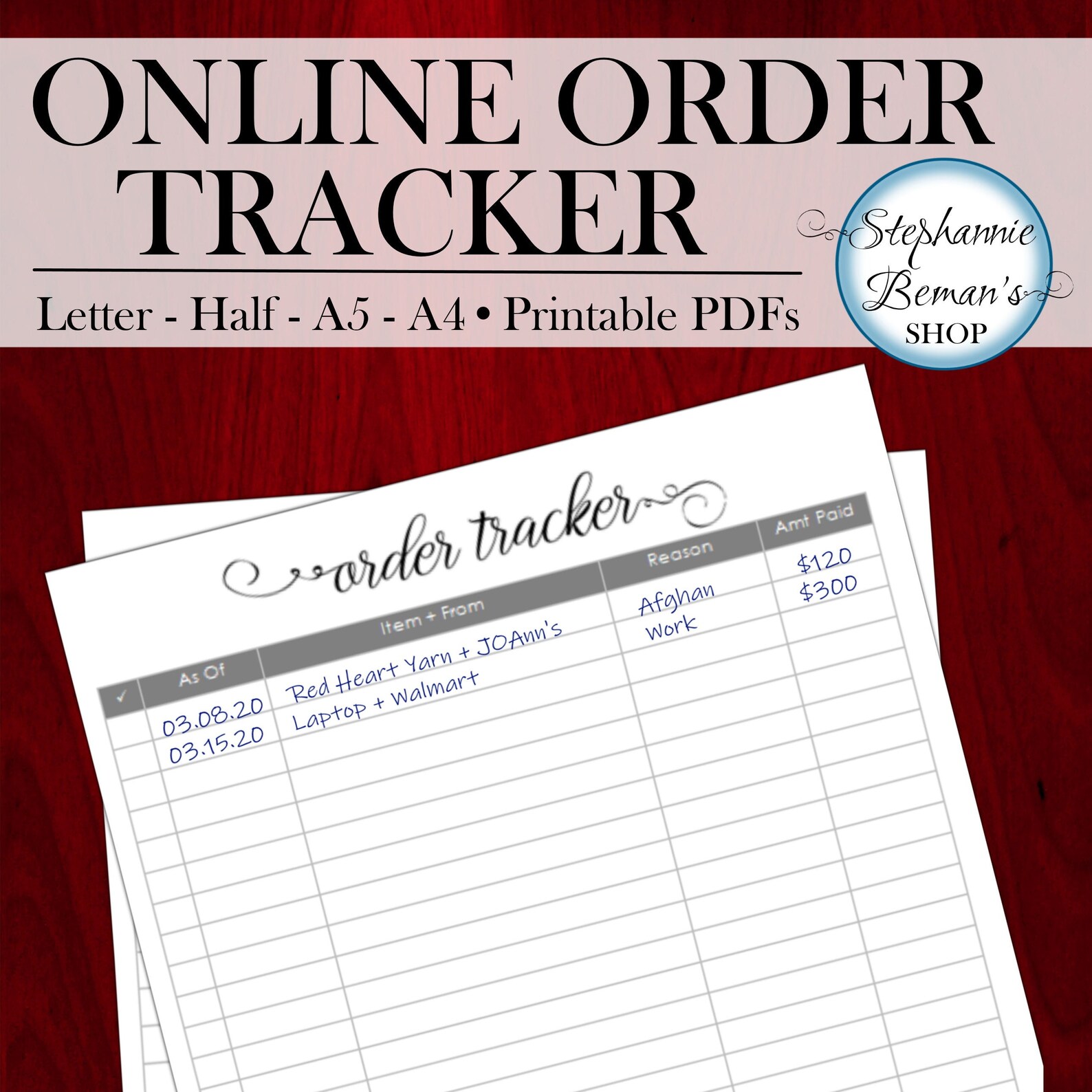 ---
Last on the list is the Printable Website & Email Username & Password Tracker. I actually have a small book that I keep this information in, but I created this tracker for my dad before he passed away to help him keep track of all those pesky websites with the usernames and passwords that went with them.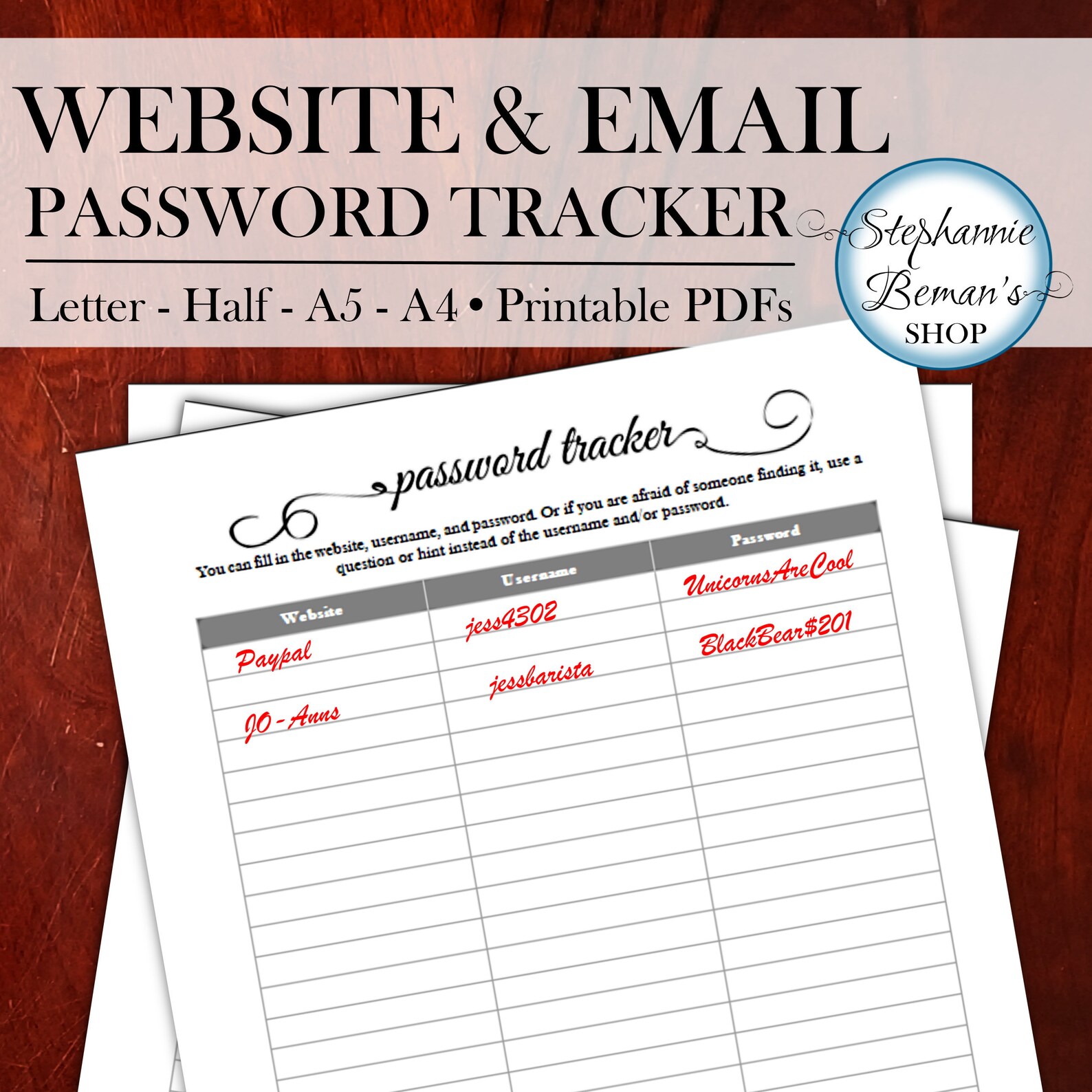 And that is the end of the planners and trackers that I have in my shop at the moment, but I have several more planned.
Does any one have a suggestion for a planner or tracker that they would love to see me create?
Wishing you all the very best this September!